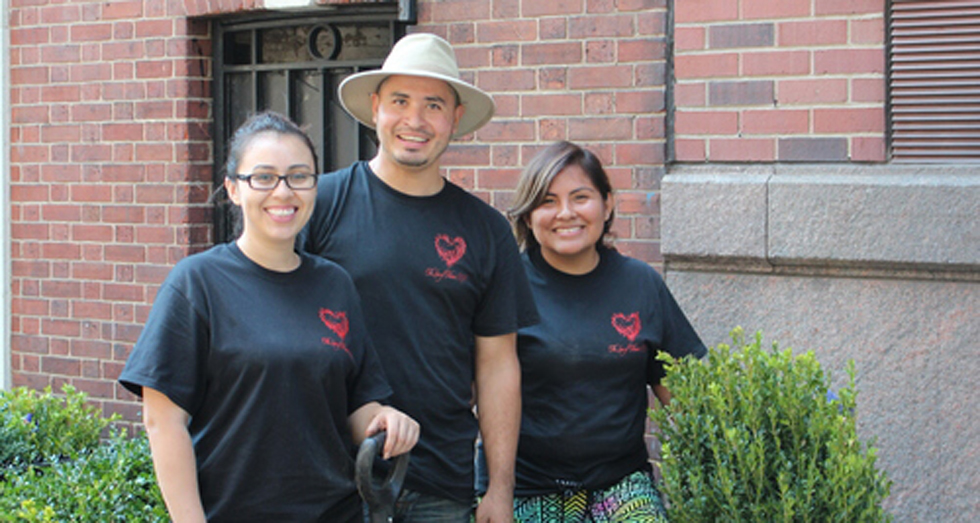 About Us
t's about romance, mystery and magic …
We at

The Love of Flowers NYC

are a team of visual artists who are passionate about nature and who every day create uniquely stunning floral compositions for parties, weddings, gifts and special occasions of all kinds. We believe there is romance, mystery and magic in flowers: our constant goal is to discover and highlight these qualities in all our floral presentations and products.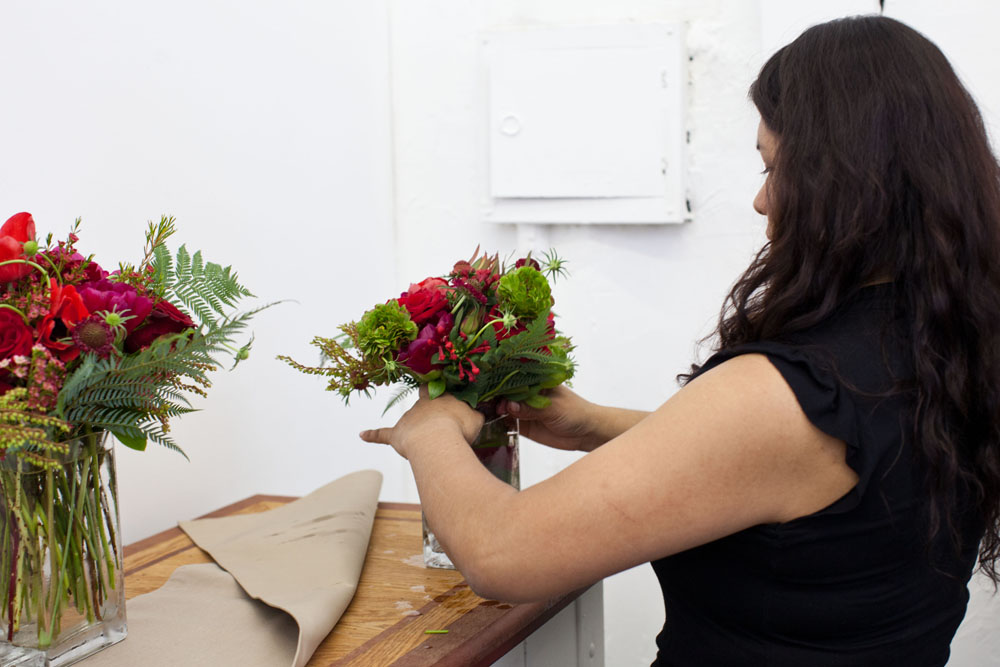 Our trademark bouquet is a confection of full, lush and fragrant blossoms, gathered and composed in a natural way to enhance and beautify – as only fresh flowers can do – any space or occasion. Our work ranges from country blossoms and wildflowers tied loosely in "fresh from the fields" looks to formal, more structured, modern arrangements with simpler, sometimes single‐color or blossom composition.
Whether you choose field‐fresh wildflowers & greens or more traditional and formal arrangements we aim for the freshest, most natural look. Because we believe flowers are sensual, sublime and sometimes ethereal creatures, we can create for any table or space an intimate, elegant, and visually lavish setting. Our work complements the décor of your venue or rooms, and we try to incorporate special, personal details to create a setting that is uniquely yours.
We think our passion for nature and the deep pleasure we find in working with flowers and collaborating with clients show clearly in our presentations and events. We take pride in five‐star service and attention to details.
In addition to bridal flowers, wedding bouquets, special events and dinner parties, we also create one‐of‐a‐kind centerpieces and table‐scapes, altar arrangements, as well as corsages, boutonnieres, hospital gifts and reception décor. Let's not forget: some of our best clients are men who seeking elegant masculine settings.
Many of our flowers are directly imported from Europe, South America, Hawaii and from other parts of the world.
Lucy Nancy
Lucy Nancy put her international team together and founded the studio in 2011. An artist‐designer, she graduated from Baruch College, attended New York Flower School and Fashion Institute of Technology, where she developed her distinctive and inspired presentations of flowers, colors and textures.
Regular Floral Supply and Maintenance
We supply many clients ‐‐ hotels, restaurants, hospitals and residential buildings ‐‐ with regular weekly supplies of fresh flowers for various areas. We also maintain outdoor plantings including roof gardens, terraces and courtyards.
Delivery
We deliver ‐‐ same day, and with consistent quality and attention to detail ‐‐ anywhere in the city. We also offer delivery of beautiful floral arrangements anywhere in the tri-state are with additional delivery fees. Tell us what you need and how we can help.
Corporate
We supply residences, hotels and corporate clients (Fortune 500s as well as small businesses) who want fresh flowers for offices and reception areas, and concierges at the city's leading hotels regularly call on us. In addition, we supply many of Manhattan's public spaces each week with fresh plants and flowers.
Cost
Our fees depend on the size of the event, the number and styles of arrangements ordered, and the available variety of flowers and greenery. Prices start at $65-up for a single arrangement; prices range upwards for more elaborate bouquets, for events and for Regular Supply & Maintenance agreements. We can invoice clients in any manner they wish; we accept credit cards. We offer our best work, with the courtesy and kindness of a family business, at a fair and reasonable price. Your satisfaction is most important to us.
Events
We produce events, parties, product launches at some of the city's best‐known venues. Chic, smart restaurants in the city regularly order our unique table and reception displays.
Please enjoy our beautiful photographs; we love them and think you will agree they give a good sense of how extraordinary our work is and that very special je ne sais quoi we bring. Thank you for visiting The Love of Flowers NYC!